The bench loop Trails lead to the most beautiful vantage points around Aeschi. Along the loop tracks you will find a large number of benches where you can rest and enjoy the view. Each bench is unique due to the individual engraving and tells its own story. Do you also have something special to celebrate or would you like to add a new bench story in memory of someone? Everything you need to know about sponsoring a bench can be found below, or you can find out more from the Aeschi tourist office.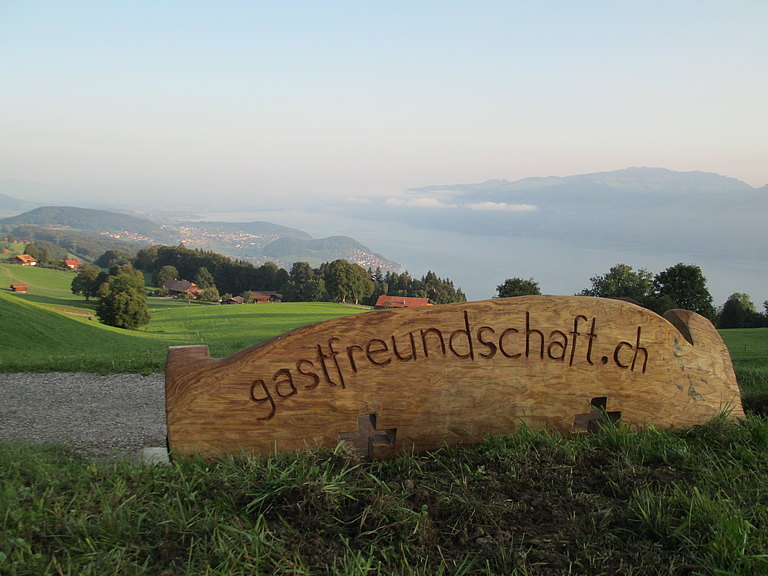 The bench project by Aeschi Tourism is a large part of local tourism and is particularly appreciated by hiking tourists. Along the bench loop track from Aeschi to Aeschiried and along the Alpine bench loop track from Aeschiried via Greberegg you will find sponsored benches with special inscriptions.
So that this project can also be successfully implemented in the future, we are constantly looking for sponsors who would like to sponsor their own bank at a free location.
Sponsorship
The basic price for a bench and a dedication (engraving up to 15 letters, special requests on request) engraved on the backrest costs CHF 650.00. Custom-made benches and engraving requests cost extra.
Service Aeschi Tourism
Aeschi Tourismus organizes and coordinates everything for you to create the bench you want. We will forward your wishes to the carpenter or establish contact between the sponsor and the carpenter so that your desired bench can be produced with the perfect engraving. The structure is then placed at an agreed location.
Upkeep / "life span"
Your bench will be sanded as needed, repainted and small repairs will be made. It is important to us that the benches can stay where they are for as long as possible. On average, the lifespan of a bench is about 5 to 6 years.