In Aeschi we have a family-friendly winter sports area with 2 ski lifts and 2 training lifts. Enjoy our small but nice ski area without long waiting times and with breathtaking views of Lake Thun and the surrounding mountain panorama.
The Aeschiallmend ski area is one of the 52 winter destinations that can be used with the Magic Pass season ticket.
Aeschiallmend und Allmispitz ski lifts
The Aeschiallmend and Allmispitz T-bar lifts offer magnificent views of the Niesen, Lake Thun and the Kandertal while skiing on the slopes. With three slopes, red, blue and black, there is something for everyone, and the various loops ensure variety.
Here you will find an overview: Ski Area Overview Übersicht
Operating hours and Prices
Operating hours: Mon - Fri 09.30 am- 4.30 pm
Sat / Sun 09.00 am- 4.30 pm
Here you will find the price lists: Price List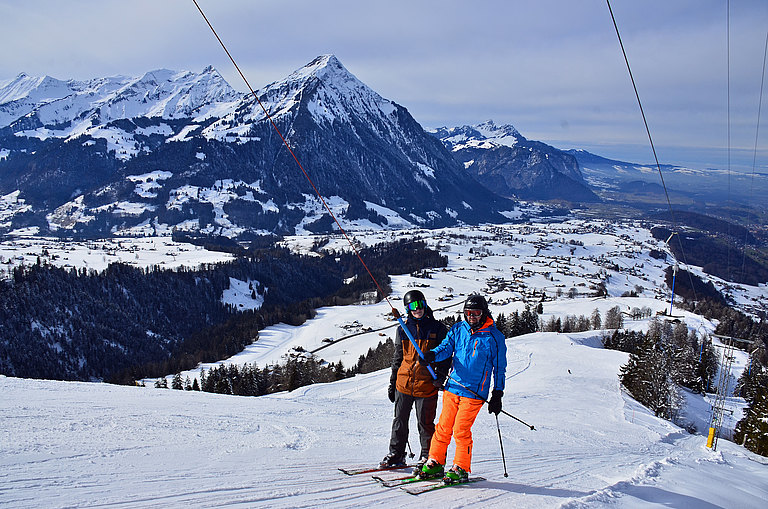 The Lucky training lift is located in the village in Aeschi and is ideal for beginners. There is a car park on site. The Lucky Lift is privately operated and is therefore not part of the Magic Pass network.
Operating hours and Prices
Operating hours: daily from 10.00 - 16.30 Uhr (when there is enough snow)
Adultes
Children
Singel trip
CHF 1
CHF 1
Morning until 1 pm
CHF 8
CHF 5
Afternoon from 12 pm
CHF 12
CHF 8
Dayspass
CHF 15
CHF 10
Saisonpass
CHF 70
20 Coupons CHF 10
100 Coupons CHF 40
2 Coupons
per trip
1 Coupons
per trip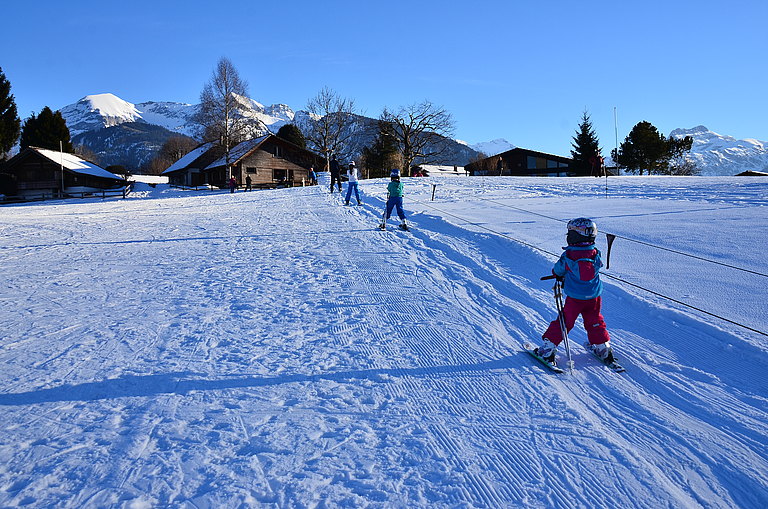 The Windegg training lift is an excellent choice for learning to ski or snowboard, as it is close to the Aeschiallmend and Allmispitz ski lifts. There is a car park at the ski lifts for those traveling by car.
Operating hours and Prices
Operating hours: Mon - Fri 09.30 am- 4.30 pm
Sat / Sun 09.00 am- 4.30 pm
Here you will find the price lists: Price List