Condition of Hiking Trail Network
The network of hiking trails in Aeschi is maintained and serviced from summer to autumn. If you find any problems or trees blown down on the hiking trails, we are happy to receive information and feedback. In this case, please contact Aeschi Tourismus directly. We thank you for your help!
In winter, the summer hiking trails are only to be used at your own risk. You can find out more about the winter hiking trails HERE.
Check the current weather conditions live on our webcams.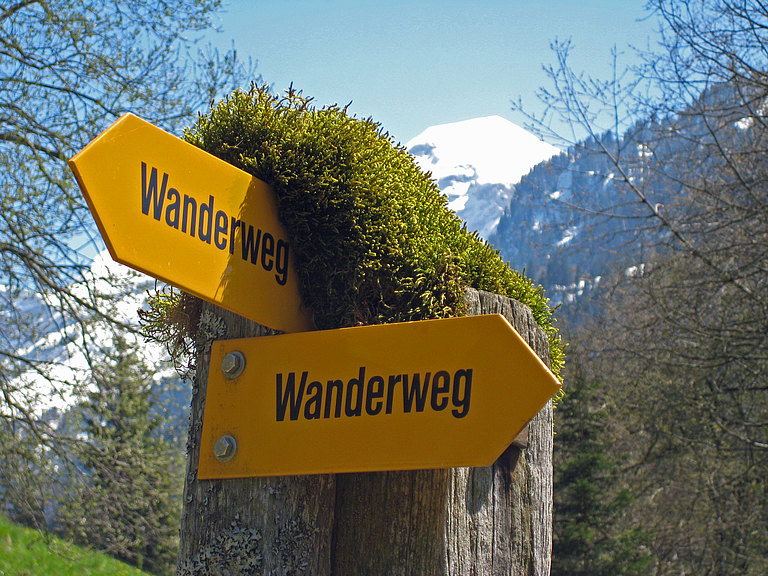 For your hike, make sure you bring suitable shoes and clothing (check the weather forecast). So that you can enjoy your hike, we recommend packing snacks (barbecue areas in the Aeschi region) and enough water.
The post bus leaves Spiez train station every half hour heading to Aeschi (line 61 & 62). Line 62 runs hourly to Aeschiried. You can access the online timetable HERE.