In September the long alpine summer comes to an end and the alpine farmers return to the valley with their animals. The decorating of the cows has a long tradition and is an expression that the summering has gone well and without any incidents. Besides the decorated cows, sheep are also led back to the valley.

When
The Alpabzüge Aeschiried will definitely take place on Saturday, September 16, 2023 in good weather!
Market and catering from 10.00 am. Reception of the animals from about 11.30 am.

Where
At the parking lot in Aeschiried, the animals will be welcomed by the alpine farms Aeschiried/Suldtal.
For visitors there will be market stalls as well as a small festival restaurant in Aeschiried.

Arrival
Due to the limited parking possibilities in Aeschiried, we strongly recommend to arrive by public transport.
Bus Spiez from 09.37 h or 10.37 h

The bus to Suldtal leaves Aeschiried at 09.54 and 10.54 o'clock as scheduled. Due to oncoming animals, there may be delays on the 11.54 bus.

Reservations for the Suldtal bus are not possible. The rule is "First Come, First Served".

All animals will pass the parking lot in Aeschiried. Therefore a journey to the Suldtal is not mandatory.

Arrival by car to the Suldtal is possible until 11.00 am. After that the road is closed.

The event will only take place in good weather!
Information about the event you can get on aeschi-tourismus.ch or 033 654 14 24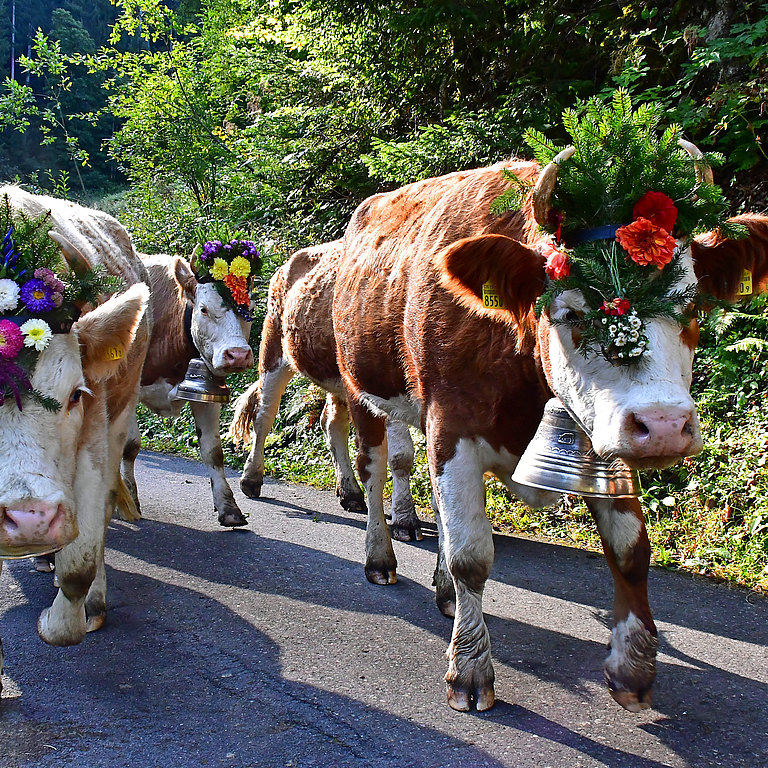 Herzlichen Dank für die Unterstützung!